Top Ten Underrated Books In The YA Genre
For comparison the statistics on goodreads of a high rated popular book Like Divergent by Veronica Roth:

1,073,286 Ratings

and

80,518 reviews

.
1. Earthfall Mark Walden

379 Ratings and 56 Reviews on Goodreads
The most underrated book I know of and on this list! This is the newest series by Mark Walden and aimed at older audiences than his previous series – H.I.V.E.
If I wasn't already a fan of H.I.V.E I would have never came across this book. It is fantastic and deserves to be noticed more, it's very realistic for a sci-fi novel and great fun to read. The world it is set in is really interesting! It is fast to read but so packed with great action scenes that I couldn't put it down anyway. The sequel is out now: Retribution.
2. Boot Camp Todd Strasser

2,913 Ratings and 449 Reviews on Goodreads.
This book is gritty and thrilling. I only know about it thanks to my local library where the cover caught my attention and the blurb sounded amazing. Its very raw and full of suspense. It deserves more attention! 
3. The Future Of Us Jay Asher

26,130 Ratings and 4,226 Reviews on Goodreads
This book is semi-popular in the blogging world but I haven't met a single person to have read it outside of that! It is a fantastic book covering many moral issues mixed with a little sci-fi!
4. Forgotten Kat Patrick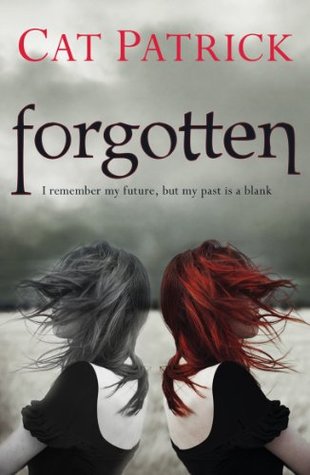 12,808 Ratings and 1,945 Reviews on Goodreads
A quiet genius. Although the cover is amazingly eye catching the blurb doesn't give the book as much credit as it deserves, especially for the groud-shaking ending that literally killed me. This book deserves to be loved as much as I love it! 


5. Wings Aprilynne Pike

50,467 Ratings and 4,213 Reviews on Goodreads
I know this one is on many of my TTT's but it is so underestimated! It is very kooky and strange and that is one of the reasons I love it so much! It needs the attention it deserves!
6. Need Carrie Jones

45,759 Ratings and 3,186 Reviews on Goodreads
I only discovered this thanks to a magazine giving out free taster books! I'm so glad I did though as I was hooked from the beginning to the end! It improves with every sequel and that is why it is a little underrated as some give up with the first book!

7. Shadows Amy Meredith

2,035 Ratings and 150 Reviews on Goodreads
Again its thanks to a magazine free-be that I noticed this series. It is fast paced, quick to read and full of darkness and mystery. A more tame horror of the YA genre which was perfect for someone like me who doesn't get on with horrors much. It's creepy but fun at the same time! 
8. Blue Bloods Melissa De La Cruz

95,403 Ratings and 4,086 Reviews on Goodreads
This book is semi-popular but it doesn't get the notice it deserves. it's a book that looks like a typical YA paranormal romance with vampires, but it is nothing of the sort. It is more dark and deeply entwined with angel law than about vampires and teenage love.
9. Stray Rachel Vincent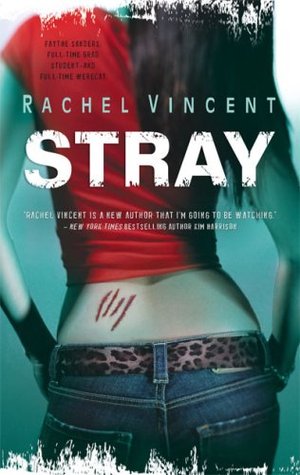 23,094 Ratings and 1,459 Reviews on Goodreads
A YA aimed at older audiences than the rest of the books on this list but I even underrated this. I was shocked at how much I would love it! It is Kick-Ass and covers difficult issues. Its just a perfect read when you want to read something with a very strong female character!
10. My Love Lies Bleeding Alyxandra Harvey

12,762 Rating and 1,071 Reviews on Goodreads
This is the book that I personally underrated and underestimated most on this list! Neither the cover, blurb or the name appealed to me, I only baught it as it was so cheap in a kindle sale. How glad am I that I baught it now! I assumed that it would be a typical vampire romance novel but instead it was one of the most fast paced and interesting vampire novels that i have had the pleasure of reading! I hope none of you make the same mistake!