Title: Percy Jackson and the Greek Gods (Percy Jackson and The Olympians Companion Book)
Author: Rick Riordan
Publisher: Puffin
Genres: Fantasy, Mythology, YA
Release Date: August 19th 2014
Pages: 388
Where Acquired: Amazon
Buy at Amazon Here 
– Best Book Price: £7.32 Kindle Price: £8.15 (as of when posted) 
UK Cover: 

A Cover From Elsewhere (Italy): 

Goodreads Description: 
Who could tell the origin stories of the gods of Olympus better than a modern-day demigod? Percy Jackson provides an insider's view with plenty of 'tude in this illustrated collection.
So begins Percy Jackson's Greek Gods, in which the son of Poseidon adds his own magic–and sarcastic asides–to the classics. He explains how the world was created, then gives readers his personal take on a who's who of ancients, from Apollo to Zeus. Percy does not hold back. "If you like horror shows, blood baths, lying, stealing, backstabbing, and cannibalism, then read on, because it definitely was a Golden Age for all that.
My Review: 
Full of typical Riordan sass and humour and it still ostounds me how an adult like Rick can write so convincingly as a Teenager that you don't even come close to doubting that this hasn't been written by Percy himself. I love greek mythology and know quite a few of the stories anyway but this book gave me many more I hadn't heard of and put a great new twist on the ones I had read before. The little sarky comments had me in stitches and I love the fear expressed about Percy not wanting to anger the gods. What got me laughing the most however were the comments in brackets reminding the kids who read the book that alcahol is bad and to not do drugs. This book is a masterpiece of educational writing and I can't wait for Greek Heroes to come out this Summer! This book gets 5 stars not just because I am biast – which I am when it comes to Riordan – but because I couldn't stop laughing the whole time and couldn't stop reading until it was finished. 
Quotes: 
"So Aphrodite married Hephaestus and the celebrity ship Aphrophaestus completely dominated Olympian tabloid news for like a thousand years. Did they live happily ever after? HAHAHAHAHA. No."
"Hermes played a little Mozart and some One Direction, and Apollo cried, 'I must have it! The girls will go wild for that!"
 

"ZEUS SUX and TYPHOEUS WUZ HERE."
Rating: 
3 Similar Books You May Enjoy (Goodreads):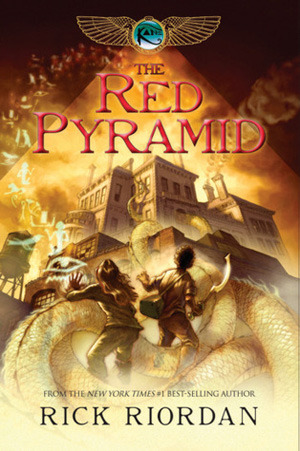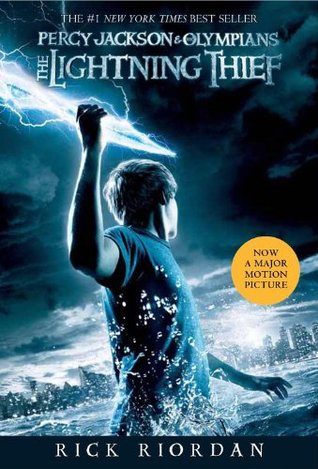 Have You Read This Book? How Did You Find It?
Why Don't You Leave Me A Comment, Or a Link To Your Own Blog?
I Would Love To Hear Your Views!