Title: Twilight (Twilight #1)
Author: Stephenie Meyer
Publisher: Little, Brown and Company
Genres: YA, Paranormal Romance, Fantasy
Release Date: September 6th 2006
Pages: 498
Where Acquired: Amazon
Buy at Amazon Here 
– Best Book Price: £1.91 Kindle Price: £3.95 (as of when posted) 
UK Cover: 

A Cover From Elsewhere (German):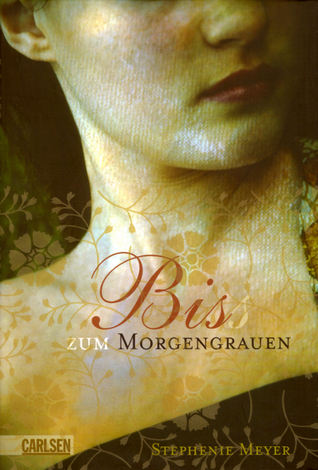 Goodreads Description: 
About three things I was absolutely positive:
First, Edward was a vampire.
Second, there was a part of him – and I didn't know how dominant that part might be – that thirsted for my blood.
And third, I was unconditionally and irrevocably in love with him.
When Bella Swan moves to the gloomy town of Forks and meets Edward Cullen, her life takes a thrilling and terrifying turn. With his porcelain skin, golden eyes, mesmerizing voice, and supernatural gifts, Edward is both irresistible and impenetrable. Up until now, he has managed to keep his true identity hidden, but Bella is determined to uncover his dark secret.
What Bella doesn't realize is the closer she gets to him, the more she is putting herself and those around her at risk. And it might be too late to turn back…
My Review: 
I began Twilight years ago on my cruise but the cruise ended before I could finish it and it was part of the Ship's library so I couldn't take it home. I baught the book when I got back home but It has been sitting on my shelf for nearly 5 years now. The first thing I noticed was how weired it was that the first time I read this the characters were older then me and now they are 17 – the same age as my younger brother. It made me feel old. I did turn into a little bit of an old woman though as I was outraging the whole time that 'Your too young to be in Love!' and 'How do you understand what love is at 17!'.
However I did enjoy the book, it's epic romance and actions scenes had me hooked and I love a good vampire novel – even if these ones do sparkle (nope, Like many people, I can't get over that either). In the films I always loved Alice and Jasper and that didn't change after reading the book. However my attitude on Bella changed dramaticly. I hate Bella in the early films – I only began to like her in Breaking Dawn – she just didn't seem to do anything, she was just so miserable all the time. However in the book she has so much more depth, she is sassy and happy most of the time. I loved this Bella and now see that they really didn't do the character justice in the movies. Jacob's age shocked me a little, he was just so young in this book! nothing like the film version of the character! I minused two stars for the predicableness of the book and for the annoying expressions of Love at first sight (see my top ten tuesday on annoying romance traits)
Quotes: 
"And so the lion fell in love with the lamb…" he murmured. I looked away, hiding my eyes as I thrilled to the word.
"What a stupid lamb," I sighed.
"What a sick, masochistic lion."
"I had never meant to love him. One thing I truly knew – knew it in the pit of my stomach, in the center of my bones, knew it from the crown of my head to the soles of my feet, knew it deep in my empty chest – was how love gave someone the power to break you"
Rating: 


3 Similar Books You May Enjoy (Goodreads):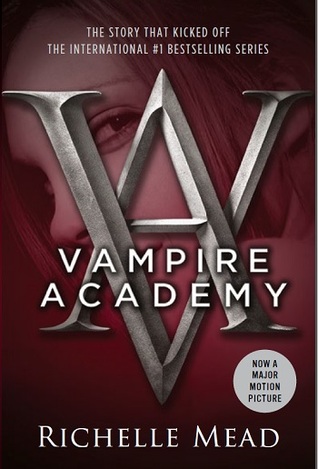 Have You Read This Book? How Did You Find It?
Why Don't You Leave Me A Comment, Or a Link To Your Own Blog?
I Would Love To Hear Your Views!