This is a weekly Meme hosted by The Broke and the Bookish Where Fellow Book Bloggers Share Their Top Ten of The Given Subject.
Top Ten (Three) Tuesday Catch Up &

Top Ten Books I'd love to see as Movies/Tv shows
March 31: 3 books I recently added to my TBR list.

1. A Million Suns (Across the Universe #2) Beth Revis
It's been three months since Amy was unplugged. The life she always knew is over. Everywhere she looks, she sees the walls of the spaceship Godspeed.
But there may be hope: Elder has assumed leadership of the ship. He's finally free to act on his vision—no more Phydus, no more lies.
But when Elder learns shocking news about the ship, he and Amy race to discover the truth behind life on Godspeed. They must work together to unlock a mystery that was set in motion hundreds of years earlier. Their success—or failure—will determine the fate of the 2,298 passengers aboard Godspeed. But with each step, the journey becomes more perilous, the ship more chaotic, and the love between them more impossible to fight.
Beth Revis catapulted readers into the far reaches of space with her New York Times bestselling debut, Across the Universe. In A Million Suns, Beth deepens the mystery with action, suspense, romance, and deep philosophical questions. And this time it all builds to one mind-bending conclusion: They have to get off this ship.


2. Palace of Stone (Princess Academy #2) Shannon Hale
Coming down from the mountain to a new life in the city is a thrill to Miri. She and her princess academy friends have been brought to Asland to help the future princess Britta prepare for her wedding.There, Miri also has a chance to attend school-at the Queen's Castle. But as Miri befriends students who seem sophisticated and exciting she also learns that they have some frightening plans. Torn between loyalty to the princess and her new friends' ideas, between an old love and a new crush, and between her small mountain home and the bustling city, Miri looks to find her own way in this new place.
Picking up where Princess Academy left off, and celebrating the joys of friendship, romance and the fate of fairy tale kingdoms, this new book delivers the completely delightful new story that fans have been waiting for.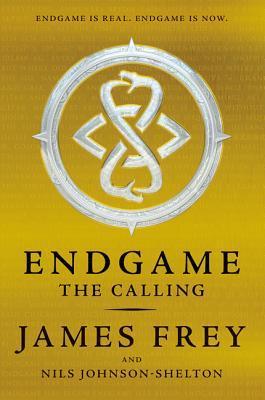 3. The Calling (Endgame #1) James Frey
Twelve thousand years ago, they came. They descended from the sky amid smoke and fire, and created humanity and gave us rules to live by. They needed gold and they built our earliest civilizations to mine it for them. When they had what they needed, they left. But before they left, they told us someday they would come back, and when they did, a game would be played. A game that would determine our future.
This is Endgame.
For ten thousand years the lines have existed in secret. The 12 original lines of humanity. Each had to have a Player prepared at all times. They have trained generation after generation after generation. In weapons, languages, history, tactics, disguise assassination. Together the players are everything: strong, kind, ruthless, loyal, smart, stupid, ugly, lustful, mean, fickle, beautiful, calculating, lazy, exuberant, weak. They are good and evil. Like you. Like all.
This is Endgame.
When the game starts, the players will have to find three keys. The keys are somewhere on earth. The only rule of their Endgame is that there are no rules. Whoever finds the keys first wins the game. Endgame: The Calling is about the hunt for the first key. And just as it tells the story of the hunt for a hidden key, written into the book is a puzzle. It invites readers to play their own Endgame and to try to solve the puzzle. Whoever does will open a case filled with gold. Alongside the puzzle will be a revolutionary mobile game built by Google's Niantic Labs that will allow you to play a real-world version of Endgame where you can join one of the lines and do battle with people around you.
Will exuberance beat strength? Stupidity top kindness? Laziness thwart beauty? Will the winner be good or evil? There is only one way to find out.
Play.
Survive.
Solve.
People of Earth.
Endgame has begun.
 
April 7: Top 3 characters I would like to check in with.
1. Draco Malfoy (Harry Potter)
Because I would love to see what a reformed Draco was like after he repented his ways in the deathly hallows.
2. Laurel (Wings)
Because I would love to see how she is getting along living in a post war Avalon with Tamani who I adore.
3. Myrnin (Morganville Vampires)
Because why wouldn't I want to check in with him. He will always be my favourite book character of all time!
April 14: Top 3 Inspiring Quotes from Books.
1. "Happiness can be found even in the darkest times if one only remembers to turn on the light" Harry Potter
2. "There are so many ways to be brave in this world. Sometimes bravery involves laying down your life for something bigger than yourself, or for someone else. Sometimes it involves giving up everything you have ever known, or everyone you have ever loved, for the sake of something greater. But sometimes it doesn't. Sometimes it is nothing more than gritting your teeth through pain, and the work of every day, the slow walk toward a better life" The Divergent Trilogy
3. "It doesn't matter who you are or what you look like as long as somebody loves you" The Witches
April 21: Top 3 All Time Favourite Authors.
1. Rick Riordan


2. J.K. Rowling


3. P.C Cast

April 28: Top 3 Books who feature characters who Break out of somewhere.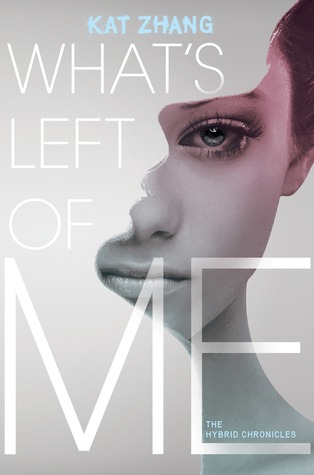 1. What's Left of me. Kat Zhang
I should not exist. But I do.
Eva and Addie started out the same way as everyone else—two souls woven together in one body, taking turns controlling their movements as they learned how to walk, how to sing, how to dance. But as they grew, so did the worried whispers. Why aren't they settling? Why isn't one of them fading? The doctors ran tests, the neighbors shied away, and their parents begged for more time. Finally Addie was pronounced healthy and Eva was declared gone. Except, she wasn't . . .
For the past three years, Eva has clung to the remnants of her life. Only Addie knows she's still there, trapped inside their body. Then one day, they discover there may be a way for Eva to move again. The risks are unimaginable-hybrids are considered a threat to society, so if they are caught, Addie and Eva will be locked away with the others. And yet . . . for a chance to smile, to twirl, to speak, Eva will do anything.
2. The Killables. Gemma Malley
Everyone accepted that people were different physically. But inside? Inside, they were different too. You just had to know how to tell, what to look for. Evil has been eradicated. The City has been established. And citizens may only enter after having the 'evil' part of their brain removed. They are labelled on the System according to how 'good' they are. If they show signs of the evil emerging, they are labelled a K …But no one knows quite what that means. Only that they disappear, never to be seen again …
3. Princess Academy. Shannon Hale
Miri lives on a mountain where, for generations, her ancestors have quarried stone and lived a simple life. Then word comes that the king's priests have divined her small village the home of the future princess. In a year's time, the prince himself will come and choose his bride from among the girls of the village. The king's ministers set up an academy on the mountain, and every teenage girl must attend and learn how to become a princess.

Miri soon finds herself confronted with a harsh academy mistress, bitter competition among the girls, and her own conflicting desires to be chosen and win the heart of her childhood best friend. But when bandits seek out the academy to kidnap the future princess, Miri must rally the girls together and use a power unique to the mountain dwellers to save herself and her classmates.
May 5: 3 Books I will never read.
1. Fifty Shades of Grey. E.L. James
Because it is definatly not my type of book and I have heard some very, very bad things about it.
2. Shadow Souls (The Vampire Diaries: The Return #2) L.J. Smith
I really liked the first four Vampire Diaries books (Set in two novels with two stories in each) But The Return #1 was so out there and confusing I sold every other vampire diaries book I owned after that.
3. How to be a Pirate (How to Train Your Dragon #2)
Don't kill me but I *wispers* prefer the movie. So I will not be reading this book anytime soon, the first one was so different from the film but I actually prefered the plot of the film. 
May 12: 3 Authors I really want to meet.

1. Rick Riordan
I idolise this author, I have read everything he has written so of course I would want to meet him!
2. J.K. Rowling
J.K is one of the most generous and talented authors out there so as well as being a big fan of hers, I would love to meet her as I think she would be great to talk to and learn from.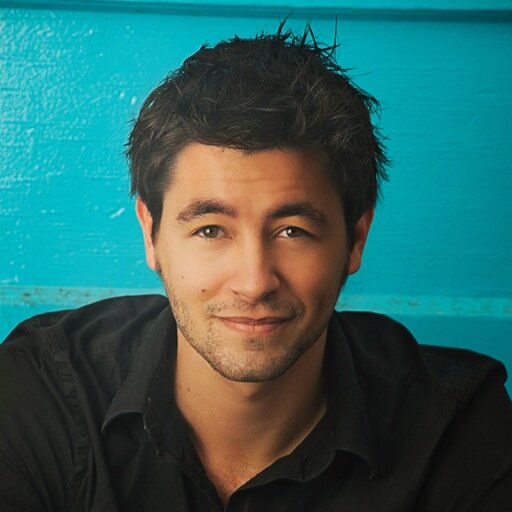 3. Aaron Galvin
Aaron is the first author who gave me a review request and we have been in contact since then a little like online pen-pals. He is also a really nice guy and talented writer so I think It would be fun to finally meet him face to face!
May 19: (Freebie) Top 4 Animal Ark (By Lucy Daniels & Others) Books (Great for Children. They were my favorite books as a Kid)
Animal Ark books follow the Life of Vet's daughter Maddy and her best friend James, saving animals and learning a lot about themselves along the way.
 

1. Foals in the Field (#24)
One busy Saturday morning, the delivery man brings a big surprise to Animal Ark: the tiniest horse that Mandy has ever seen! The miniature horse was actually meant for Tania Benster, a newcomer to Welford. But Tania's parents have just divorced and she's too upset to care about her gift. Can Mandy show Tania how much this little horse has to offer?
My Note: Beware this book is also heartbreaking!
 
2. Kittens in the Kitchen (#1)
At Animal Ark, Mandy Hope helps her parents treat animals of all shapes and sizes. Even outside the clinic, Mandy can't resist helping any animal in need. But when a stray cat gives birth in Mr. William's kitchen, he is absolutely furious. Can Mandy and her friend James find homes for four newborn kittens in just one week?
My Note: This is more of a cute, feel-good book.
3. Panda in the Park (#38)
A race for survival…Mandy Hope's mum is spending some time abroad with a wildlife conservation organisation – and Mandy and James have been offered the chance of a lifetime: to stay with Mrs Hope during school holdays and help protect endangered animals! Soon after their arrival in China, Mandy and James spot a lone Panda cub near the research park they are visiting. Mrs Hope warns them that the mother panda might reject her baby if they are apart for long. It's vital that the cub and his mother are quickly reunited if he is to be saved. And time is running out…
My Note: This one will teach children the realities of endangered species and the threats that they face.


4. Dolphin in the Deep (#22)
Mandy¹s been spending most of her Florida vacation at the local animal park, playing with two tame dolphins, Bob and Bing. The dolphins are happy performing together‹but when Bob dies, Bing seems lonely and depressed. Mandy and her friend, Joel, worry about Bing¹s future. But then they come up with a daring plan to set him free. Can Mandy and Joel help the lonely dolphin . . . before it¹s too late?
My Note: This is also a sad book but it does have a feel-good ending and shows the complexity and intelegence of Dolphins. 
May 26: 5 Books I plan to have in My Beach Bag this Summer.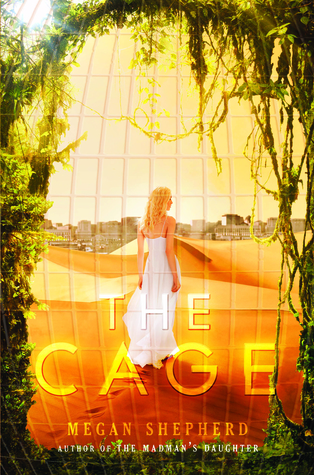 1. The Cage. Meghan Shepherd
The Maze Runner meets Scott Westerfeld in this gripping new series about teens held captive in a human zoo by an otherworldly race. From Megan Shepherd, the acclaimed author of The Madman's Daughter trilogy.
When Cora Mason wakes in a desert, she doesn't know where she is or who put her there. As she explores, she finds an impossible mix of environments—tundra next to desert, farm next to jungle, and a strangely empty town cobbled together from different cultures—all watched over by eerie black windows. And she isn't alone.
Four other teenagers have also been taken: a beautiful model, a tattooed smuggler, a secretive genius, and an army brat who seems to know too much about Cora's past. None of them have a clue as to what happened, and all of them have secrets. As the unlikely group struggles for leadership, they slowly start to trust each other. But when their mysterious jailer—a handsome young guard called Cassian—appears, they realize that their captivity is more terrifying than they could ever imagine: Their captors aren't from Earth. And they have taken the five teenagers for an otherworldly zoo—where the exhibits are humans.
As a forbidden attraction develops between Cora and Cassian, she realizes that her best chance of escape might be in the arms of her own jailer—though that would mean leaving the others behind. Can Cora manage to save herself and her companions? And if so . . . what world lies beyond the walls of their cage? 



2. Percy Jackson's Greek Heroes. Rick Riordan
IF YOU LIKE POISONINGS, BETRAYALS, MUTILATIONS, MURDERS AND FLESH-EATING FARMYARD ANIMALS, KEEP READING . . .
In this gripping follow-up to Percy Jackson and the Greek Gods, demigod Percy Jackson tells the stories of twelve of the original Greek heroes in all their gory, bloodthirsty glory.
Want to know who cut off Medusa's head? Which hero was raised by a she-bear? Who tamed Pegasus, the winged horse? Percy has all the answers . . .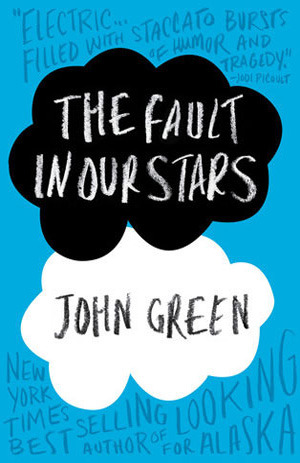 3. The Fault in our Stars. John Green.
Despite the tumor-shrinking medical miracle that has bought her a few years, Hazel has never been anything but terminal, her final chapter inscribed upon diagnosis. But when a gorgeous plot twist named Augustus Waters suddenly appears at Cancer Kid Support Group, Hazel's story is about to be completely rewritten.
Insightful, bold, irreverent, and raw, The Fault in Our Stars is award-winning author John Green's most ambitious and heartbreaking work yet, brilliantly exploring the funny, thrilling, and tragic business of being alive and in love.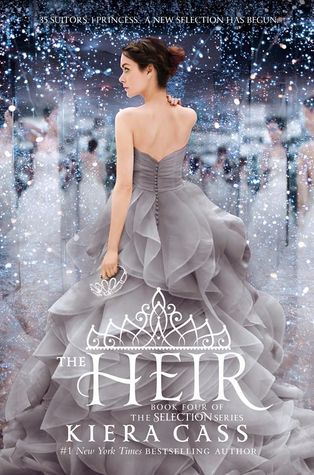 4. The Heir. Kiera Cass
Princess Eadlyn has grown up hearing endless stories about how her mother and father met. Twenty years ago, America Singer entered the Selection and won the heart of Prince Maxon—and they lived happily ever after. Eadlyn has always found their fairy-tale story romantic, but she has no interest in trying to repeat it. If it were up to her, she'd put off marriage for as long as possible.
But a princess's life is never entirely her own, and Eadlyn can't escape her very own Selection—no matter how fervently she protests.
Eadlyn doesn't expect her story to end in romance. But as the competition begins, one entry may just capture Eadlyn's heart, showing her all the possibilities that lie in front of her . . . and proving that finding her own happily ever after isn't as impossible as she's always thought.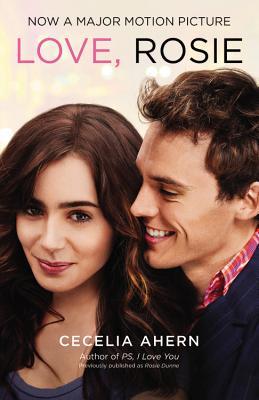 5. Love, Rosie. Cecelia Ahern
The basis for the forthcoming motion picture starring Lily Collins and Sam Claflin!
What happens when two people who are meant to be together can't seem to get it right?
Rosie and Alex are destined for each other, and everyone seems to know it but them. Best friends since childhood, they are separated as teenagers when Alex and his family relocate from Dublin to Boston.
Like two ships always passing in the night, Rosie and Alex stay friends, and though years pass, the two remain firmly attached via emails and letters. Heartbroken, they learn to live without each other. But destiny is a funny thing, and in this novel o f several missed opportunities, Rosie and Alex learn that fate isn't quite done with them yet.


June 2: Top Ten Books I'd love to see as Movie/Tv shows
This list was hard for me to write as a lot of my favorite books already have TV shows or Movies however bad or brilliant some of them are. Many others of my favourite books are being put on screens in the near future too such as Artemis Fowl and the new Tv show Shadowhunters based on The Mortal Instruments so I couldn't add them either. I have tried to use mostly books that havn't been converted yet except from the last two beause I couldn't resit adding them on. 
1. House of Night Movies
I have always had a soft spot for these books and I think a movie would help bring the strong visuals in the novel to life. I would go and see a House of Night movie any day if the make one! (Rumour: In 2011 it was announced they planned to have 5 movies with the first 'Marked' out in 2015. I havn't heard anything else about it yet, Have you?)
 

2. The Selection Movie or Tv Show.
These novels are so visualy beautiful, even the covers to to see it brought to life on screen would be a treat! The plot is also imaginitive and different and it is full of both action and romance making the perfect movie for fans of The Hunger Games, Twlight, The Maze Runner and Divergent to watch. (Rumour: This series did get two failed pilots for TV in 2012 & 2013. It is still a hot topic of conversation with producers though so we can still have hope!)
 
3. H.I.V.E TV Series
I believe this would make a great TV show on a channel like CBBC or CITV. It's full of drama and excitement and perfect for older children. (Rumour: Mark himself posted this on his Forum "The movie is "in development" which as anyone who knows anything about movies will tell you means that it's somewhere between a doodle on the back of a paper napkin and sets being built. Exactly where, is anyone's guess, including mine.")

4. Need TV Series
I think this would make a good Tv show as the book contains a lot of details and great battle scenes that may be missed in a movie. (Rumour: the author herself has posted that no one has brought the rights for a movie or tv show yet so now I can go in a corner and cry)

5. Wings Movies
I think this book will be better adapted into a series of movies to keep the plot lines cut up the way they are in the books and I think the romance and action would benifit from being quick paced and exciting. (Rumour: Disney optioned the rights and even had Cyrus lined up to star in it (that god that didn't happen) but nothing came of it. We can have hope a little though if Disney noticed it)
6. Airhead Tv Series
I think this series would make a hilarious TV show! especially covering Em fitting into her new life. (Rumour: It is being optioned by many companies as a feature film at the moment, but nothing else has been heard yet.) I think a film would be a waste of the comedy and mystery that this series prides.
 
7. Across the Universe Movie or Show.
I would love to see this adapted. It is a little like The 100 take on Divergent so it would appeal to many fans of both. (Rumour: I can't find anything about a movie or Tv show yet. I'll give it a couple more years before I give up and cry as the last book in the series is still relatively new)

8. The Iron Fey Tv Series
Again another visualy discriptive world full of aventure that would look great on Tv. It's Alice in wonderland/Once Upon a Time style would atract many fairytale lovers. (Rumour: It has been optioned by a production company to become a movie. But nothing else has come of it yet)

9. I know this probably doesn't count but The Morgaville Vampires deserve a proper Tv Series.
Link to webseries – MorganvilleTV
It deserves a proper Tv series because it is fantasic. Although the web series is well cast and enjoyable it isn't the same as having an hour long episode to watch each week for over a month. 
10. I know it probably doesn't count either but Percy Jackson Movies That Actually Follow the Books and Don't suck.