Review Special: Review Request

Title: Salem's Vengeance
Author: Aaron Galvin
Aaron Galvin first cut his chops writing original stand-up comedy routines at age thirteen. His early works paid off years later when he co-wrote and executive produced the 2013 award-winning indie feature film, Wedding Bells & Shotgun Shells.

He is also an accomplished actor. Aaron has worked in Hollywood blockbusters, (Christopher Nolan's

The Dark Knight,

and Clint Eastwood's

Flags of Our Fathers)

, and starred in dozens of indie films.
Aaron is a proud member of SCBWI. He lives in Southern California with his wife and daughter.
Publisher: Aames & Abernathy
Genres: YA, Historical Fiction, Horror, Fantasy
Release Date: July 25th 2014

Pages: 252

Where Acquired: I was given a copy of the book from Aaron in return for an honest review.

Buy On Amazon Here 
– Kindle Price: £1.55 (as of when posted) 
You can also buy the book in paperback and even a signed copy from his website.

Cover: 



Goodreads Description: 
Sixteen-year-old Sarah Kelly never expected to meet the Devil's daughter. She only sought innocent dancing in the moonlight, not a coven entranced by their dark priestess. When her friends partake of a powder meant to conjure spirits – and the results go horribly awry – Sarah is forced to make a choice. To keep their secret risks her own damnation, but to condemn them may invoke the accusing remnants of Salem to rise again.
My Review: 
At first the book took me a little while to get in to. This is mainly from my lack of experience with historical fiction and because of Aaron's uncanny ability to write like a girl who actualy lived in the 1600s. However it didn't take long for the book to pick up pace and I was thrown into the action; this is when I began to love the book. At first I didn't really enjoy the diary parts but when I realised why I was reading them I enjoyed it a lot more. The characters in the book were fantastic as was the concept. I really liked the complexity of Sarah's fmaily from her adorable but strange sister, her brother who wanted to grow up fast, her mother who was wimpy and cowardly and her father who was brave and loving with a very dark past. I also enjoyed the characters of Priest and Bishop who to me had the lovliest relationship. 
[ Beware Of Spoilers in the rest of the review ]
The death of Sarah's father came to me as a bit of a shock, it was sudden, painful and heartbreaking all at once. This is when the book found it's feet for me as it was non stop action from this point onwards. I love how Galvin captured the true nature of the witch trails in Salem as an excuse to punish people they didn't like but he also managed to bring in a fantasy element even though that was still in a way grounded in science and reality. I think that is the reason why I found this book so haunting and creepy. It was the most realistic piece of fiction about witches that I have read based on corruption and strange drugs more than mystic and magic. Galvin captured the essence of that century perfectly with the battles between natives and americans centralising most of the book. Glavin gave us a glimpse into a real piece of history in his book with the struggles in the new colonies and the lies and deciet used to claim property off the natives. I really enjoyed reading the battle against the witches, but maybe it wasn't the best Idea to read it in the dark… I also loved the blossoming relationship between Priest and Sarah as it was beautiful but did not distract from the main essence of the book which was the battle with the witches. Galvin didn't hold back in the battle eaither. The fights were descriptive, bloody and gory making it seem even more realistic. Reading this book you really did feel like you were there with the characters and you felt every pain and heartbreak Sarah felt along the way. I would recomend my readers to give this book a go and to not give up over the first part as it does honestly become amazing in the end.
Rating: 
Some books you may also enjoy (Goodreads):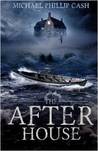 Have You Read This Book? 
How Did You Find It? 
Why Don't You Leave Me A Comment, Or a Link To Your Own Blog? 
I Would Love To Hear Your Views! 
-The Reading Rose