This is a weekly Meme hosted by The Broke and the Bookish Where Fellow Book Bloggers Share Their Top Ten of The Given Subject.
Top Ten Books I Have Read So Far In 2015
I actually struggled with this a little today as I havn't actually read that many books that I have actually liked this year yet. Most on my read list for this year are book I have had to read for university or Novellas/short stories that I read between my exams. Most of the books on this list are books that I have read since I finsihed for the holidays last month. Reviews are to come for every book on this list soon if they havn't already so I havn't added any explanations to why I loved the book.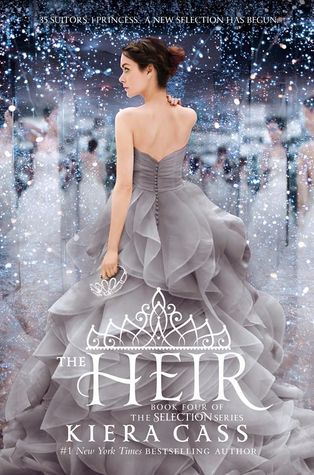 1. The Heir (The Selection #4) Kiera Cass
Princess Eadlyn has grown up hearing endless stories about how her mother and father met. Twenty years ago, America Singer entered the Selection and won the heart of Prince Maxon—and they lived happily ever after. Eadlyn has always found their fairy-tale story romantic, but she has no interest in trying to repeat it. If it were up to her, she'd put off marriage for as long as possible.
But a princess's life is never entirely her own, and Eadlyn can't escape her very own Selection—no matter how fervently she protests. Eadlyn doesn't expect her story to end in romance. But as the competition begins, one entry may just capture Eadlyn's heart, showing her all the possibilities that lie in front of her . . . and proving that finding her own happily ever after isn't as impossible as she's always thought.
2. Goddess Of The Rose (Goddess Summoning #4) P.C. Cast
It's not green fingers that have kept the Empousai family's roses blooming for centuries – it's the drops of blood that their women secretly sacrifice for their gardens. But Mikki would rather forget this family quirk and lead a normal life. Until the day she unwittingly performs a ritual and ends up in the realm of the rose.
 
3. The Crown Of Ptolomy (Percy Jackson & Kane Chronicles Crossover #3) Rick Riordan

The third demigod-magician crossover story in the action-packed world of Percy Jackson
Trouble is brewing on Governor's Island…
An ancient Egyptian magician is back from the dead, experimenting with powerful magic and trying to become a god himself. It's more than Percy Jackson can handle alone – but when he teams up with Annabeth, Carter and Sadie, they find their usual weapons and spells aren't strong enough this time.
Can they rise to the challenge and take down this wannabe god, before it's too late?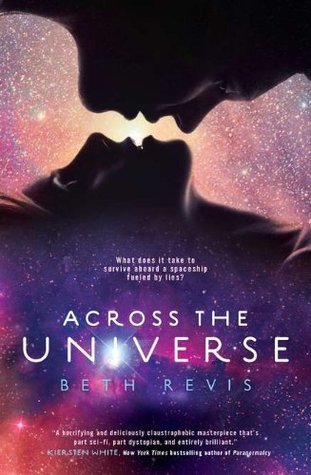 4. Accross the Universe (Accross the Universe #1) Beth Revis
Seventeen-year-old Amy joins her parents as frozen cargo aboard the vast spaceship Godspeed and expects to awaken on a new planet, three hundred years in the future. Never could she have known that her frozen slumber would come to an end fifty years too soon and that she would be thrust into the brave new world of a spaceship that lives by its own rules.
Amy quickly realizes that her awakening was no mere computer malfunction. Someone – one of the few thousand inhabitants of the spaceship – tried to kill her. And if Amy doesn't do something soon, her parents will be next.
Now Amy must race to unlock Godspeed's hidden secrets. But out of her list of murder suspects, there's only one who matters: Elder, the future leader of the ship and the love she could never have seen coming.
5. The Bees Laline Paull 
Born into the lowest class of her society, Flora 717 is a sanitation bee, only fit to clean her orchard hive. Living to accept, obey and serve, she is prepared to sacrifice everything for her beloved holy mother, the Queen.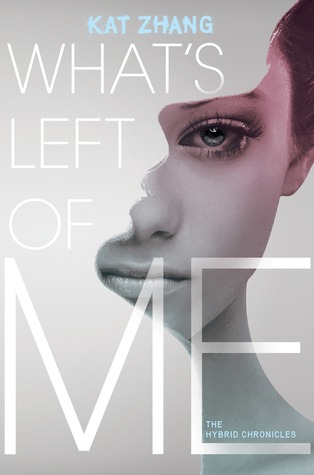 6. What's Left of Me (The Hybrid Chronicles #1) Kat Zhang
I should not exist. But I do.
Eva and Addie started out the same way as everyone else—two souls woven together in one body, taking turns controlling their movements as they learned how to walk, how to sing, how to dance. But as they grew, so did the worried whispers. Why aren't they settling? Why isn't one of them fading? The doctors ran tests, the neighbors shied away, and their parents begged for more time. Finally Addie was pronounced healthy and Eva was declared gone. Except, she wasn't . . .
For the past three years, Eva has clung to the remnants of her life. Only Addie knows she's still there, trapped inside their body. Then one day, they discover there may be a way for Eva to move again. The risks are unimaginable-hybrids are considered a threat to society, so if they are caught, Addie and Eva will be locked away with the others. And yet . . . for a chance to smile, to twirl, to speak, Eva will do anything.
7. The Unfairest of them all (Ever After High #2) Shannon Hale
It's the aftermath of Legacy Day, the day when the students at Ever After High are supposed to pledge to follow in their fairytale parents' footsteps, and everyone is in a huff and a puff! Raven Queen, daughter of the Evil Queen, has refused to sign the Storybook of Legends, rejecting her story–and putting everyone else's in jeopardy.
The Royal Apple White doesn't want to think Raven is being a rebellious pain, but Raven's choice means Apple might never get the poisoned apple, Prince Charming, and a kingdom to rule. Behind Apple stands the Royals, those who want to play by the book and embrace their stories. The Rebels, supporters of Raven, believe in breaking free from destiny and writing their own stories.
But when the chaos and rivalry land wonderlandiful Madeline Hatter in trouble, Raven and Apple must bring the Royals and the Rebels together to shut the book on their feud before it threatens to end all of their Happily Ever Afters once and for all.
Mirror, Mirror on the Wall…Who's the Unfairest of Them All?


8. Salem's Vengeance (Vengeance Trilogy #1) Aaron Galvin
Sixteen-year-old Sarah Kelly never expected to meet the Devil's daughter. She only sought innocent dancing in the moonlight, not a coven entranced by their dark priestess. When her friends partake of a powder meant to conjure spirits – and the results go horribly awry – Sarah is forced to make a choice. To keep their secret risks her own damnation, but to condemn them may invoke the accusing remnants of Salem to rise again.
9. The Prince (The Selection #0.5) Kiera Cass
Before thirty-five girls were chosen to compete in the Selection…
Before Aspen broke America's heart…
There was another girl in Prince Maxon's life…
Don't miss this thrilling 64-page original novella set in the world of the New York Times bestselling novel The Selection. Also features a teaser to The Elite, Kiera Cass's hotly anticipated sequel to The Selection.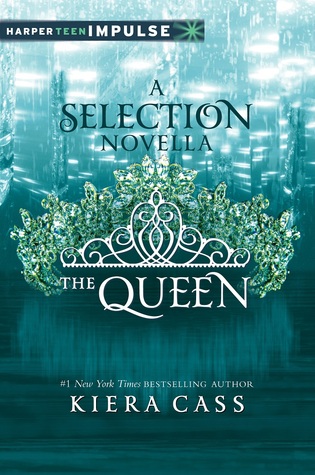 10. The Queen (The Selection #0.4) Kiera Cass

Before America Singer's story began, another girl came to the palace to compete for the hand of a different prince….
Don't miss this digital original novella set in the captivating world of Kiera Cass's #1 New York Times bestselling Selection series. This prequel story takes place before the events of The Selection and is told from the point of view of Prince Maxon's mother, Amberly. Discover a whole new Selection with this inside look at how Maxon's parents met—and how an ordinary girl named Amberly became a beloved queen.