This is a weekly Meme hosted by The Broke and the Bookish Where Fellow Book Bloggers Share Their Top Ten of The Given Subject.
Top Ten Things I Love Most about Harry Potter
The Magic
You can not beat the magic in Harry Potter. It hasn't come close to any other book or movie every created in my opinion. It is juts a whole world which I would die to be part of. I have no idea why Harry and Ron complain so much about homework, I would give anything to study magic just for a day. The whole essence of the Harry Potter series is made of magic, the pages must have been soaked in it. It isn't just a story, Harry Potter is a way of life, it has saved many lives through Lumos and enriched others with the very stories themselves. You can't say that isn't magical. I do not think my life would be the same without these stories, my childhood would have been very different.

J. K. Rowling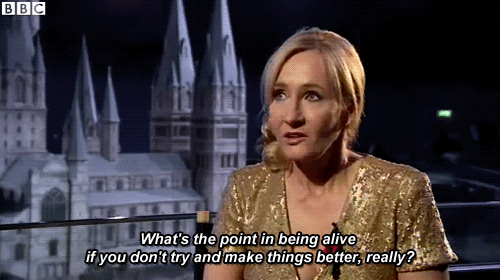 Isn't she just the most wonderful woman? A role model for any young girl out there aspiring to be a writer or otherwise. I mean she even gave up her billionaire status due to giving so much money to charity and she even started up her own organisation Lumos to help Children. It isn't just the wonderful world that she created that makes her so great, it's her enthusiasm to go above and beyond for her fans and to use her celebrity status for good. She is one of the reasons Harry Potter with live on for years and years, especially because even she doesn't want the magic to end. With Pottermore, fantastic beasts and cursed child, her legacy is going to live on for generations.
The Characters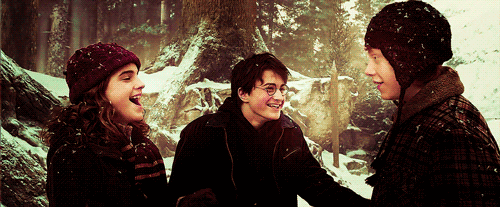 We can learn something from every single character in this series. My personal favorites are the twins, Hermione, Dumbledore, Draco, Snape and Lupin but every single character holds a small place in my heart, even Voldemort. Hermione was my first favorite, as I grew up with her as my role model. I can relate to her even now as I turned into a school loving book nerd in the end anyway. I wanted to be her so much as a kid, however as I got older and more books and movies come out I began to get sympathetic for some of the more darker characters such as Snape and Draco. But I will always love the comedy as much as the dark so the Twins and Dumbledore never fail to make me smile, Ron too although I did find myself annoyed with him at times. Finally we have Harry, a voice that has been in my head since childhood and a voice that never really left me. They are more than characters, they were childhood friends that never left and role models that can be aspired to much more than any average pop star out there today.
The Lessons
Harry Potter is full of lessons to be learnt and ways to deal with tough times. It teaches a child that although things can be rough, you can get through them and it teaches children how to deal with loss. One of the more important lessons that this series gives is how to be imaginative and it fills a child's mind with magic and adventure. The Quote
"Happiness can be found, even in the darkest of times. If one only remembers to turn on the light".
Is a mantra I have lived by for years, I even have it as wall art, hanging above my bed. I have been through some tough times personally and this quote has always reminded me that it will get better and to stay positive. It was an important lesson that I learnt when I was young, but has inspired me every since.

The Memories
I have very fond memories of this series, from my childhood especially. It began with the first book which I was given by my aunt when I was 6. I was so determined to read this book on my own at that age that it took me over a year. But I managed and from that moment I gained a love for reading that I never lost. I also remember reading the books at school after I had finished the syllabus reading by Year 3. My teacher just let me read Harry Potter instead and it wasn't until I was about 11 that I actually read anything else. I also have fond memories of the first movie, when it came out I was terrified of Voldemort and I could never watch the scene where Quirrel unwrapped his head. I always had to look away. The next best memory I have was writing my first fan-fiction Gold and Silver which was about Harry Potter, it was such a fun experience alone but my readers also gave me the confidence to actually believe I could be a writer one day, and I will never forget that. Finally I have the wonderful memory of going to the studio tours (the second time) on a coach trip with a huge group of my family, I got to act as unofficial tour guide for those who didn't know much about Harry Potter and it was so much fun. I just have so many great memories because of Harry Potter.
The 
Fan-fiction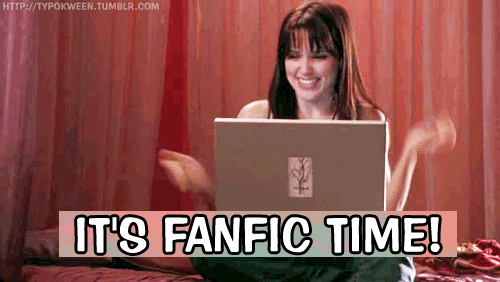 Harry Potter Fan-fiction is just the best. I personally prefer Drarry, Dramione or Snape (in various ships) so if anyone has some particular Fan-Fictions they can recommend on Wattpad, I am open to suggestions. I am especially looking for a good Wolfstar FanFic or a Dumbledore and Grindelwald fic.
Here are a few of my own personal favorites.
The Tales
The tales in Harry Potter are so original, but so classic at the same time. They are genius. They are like classic mythological fairy tales, but so unique at the same time. My particular favorite tales told in Harry Potter were The Quest for the Stone, The Triwizard Tournament and the Hunt for the Horcruxes, especially when they went to Gringotts and to the ministry of magic. What were you favorite story-lines?
The Studio Tour
The studio tours are just a dream come true. Whether it is looking at props and costumes, flying on a broom in full robes, trying butterbeer and the ice cream (mmm amazing…) or spending a fortune in the shop. It's literally every potter fans heaven. I read something on the internet once (that I can't find again now) that I may do if I have children one day. Because the children do not get their acceptance letters (Still waiting for mine) you write them a letter saying they are going to the studio tour on their 11 Birthday. When you are there sort them into a house and buy them robes of that colour, let them choose a pet and then a wand. This would be the ultimate Harry Potter dream and I would love to do that for my kids too, it is a lovely idea.
The Musical
Have you seen A Very Potter Musical? No, Then click this link now and thank me later. If you have, let me know what you think. I actually believe that it is literally the best thing in universe.
The Fandom
Potterheads are the best. We have the most imaginative, dedicated fandom of them all (no bias of course). We band together through everything and that is particularly demonstrated when Alan Rickman sadly passed, and everyone at Universal Studios Harry Potter World held their wands in the air out of respect for one of the greatest men to grace our screens.